The Viruses, Immune stimulation and RNA Interference in Oncology Network (VIRION) consortium is a collaboration between the VU University medical center (Amsterdam, NL) Tilt Biotherapeutics (Helsinki, Finland) and ORCA Therapeutics (Nijmegen, NL). Partners contributing to the training programme are: Adiutide GmbH (Germany), Diamond pharma consultants (UK), Hyphen Projects (Netherlands), NVGCT (Netherlands society for gene and cell therapy) and Quintess Consultancy (Netherlands)
The Programme
The overall goal of the VIRION consortium is to train the next generation of biomedical scientists in the research and development of new oncolytic based immunotherapeuticals for the treatment of cancer. For this purpose VIRION has assembled a coherent, integrated network of biomedical scientists developing and exploiting oncolytic immunotherapy technologies. The network will provide the partners and ESRs with possibilities to establish new collaborations. VIRION will structure the research and training of the ESR's to fully exploit the capacity of its partners. The ESRs will gain experience and get exposed to academic and pharmaceutical working environments by working with the different consortium members. With the involved partners and their respective networks this will provide a broad training experience for the ESRs.
The VIRION consortium is focused on the execution of an internationally competitive cancer research project focused on the development of a novel therapeutic regime by combining immune therapy with oncolytic virotherapy and RNA interference techniques.
Recent clinical successes have shown the immune system to be a powerful ally in the fight against cancer. While surgery, chemotherapy and radiation therapy remain the first lines of treatment for most tumors, immunotherapy regimens have had astonishing clinical successes. Furthermore, recent studies have shown that pre-existing lymphocytic infiltration of tumors is associated with superior prognostic outcomes in a variety of cancers and might improve cancer therapies targeting immune checkpoints
However, immune suppression in the tumor microenvironment limits the efficacy of immunotherapy and remains a major hurdle. We aim to potentiate the antitumor immune reaction in the tumor microenvironment through the combination of immune therapy and oncolytic virotherapy. Oncolytic viruses are developed to specifically target and destroy tumor cells. In pre-clinical models, oncolytic adenoviruses have proven a powerful tool in the elimination of tumors, not only by their direct lytic effects but also by their triggering of a subsequent tumor inflammation and enhanced lymphocytic infiltration. VIRION will address how these immune responses can be further enhanced by addition of immune modulating factors and/or siRNA targeting tumor genes that play an immune suppressive role in the tumor micro environment.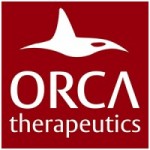 The Netherlands
ORCA Therapeutics B.V. is a privately-funded biopharmaceutical company designing and developing new oncolytic immunotherapies for treatment of cancer using Oncolytic Replication Competent Agents (ORCA). At ORCA, we are passionate about using viruses to cure cancer patients. Our proprietary technologies allow us to engineer powerful oncolytic adenoviruses that selectively kill cancer cells and induce an antitumor immune response. ORCA's lead compound ORCA-010 is being developed for treatment naive patients with prostate cancer.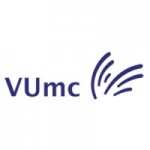 The Netherlands
VUmc is a university medical center, closely associated with the Vrije Universiteit Amsterdam (VU Amsterdam). Its core objectives are to deliver patient care in close association with scientific research, academic teaching & postgraduate training. VUmc research focuses on human health and life sciences. Cancer Center Amsterdam (CCA) is a national and international leading center for cancer research and treatment. CCA aims to prevent and cure cancer. We want to improve the life expectancy and quality of life of people with cancer. It's our mission to force a breakthrough by developing innovative treatments for cancer.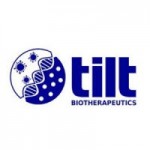 Finland
TILT Biotherapeutics Ltd is a preclinical stage company working in the field of cancer immunotherapy. TILT aims to translate its unique approach into clinical trials. The company's patented technology involves utilization of oncolytic viruses for enhancement of tumor T-cell therapy. Initial embodiments of the technology will be used to enhance tumor infiltrating lymphocyte (TIL) therapy and chimeric antigen receptor (CAR) T-cell therapy. The TILT approach has the potential to achieve similar results in CAR therapy of solid tumors as currently achieved for CD19+ hematological tumors.



The VIRION ESR Projects
The VIRION research programs are aimed at improving therapeutics currently being developed at the non- academic beneficiaries and evaluating the combination treatment possibilities and effects in vitro and in vivo by incorporating the expertise of the academic beneficiary VUmc and the non-academic beneficiaries TILT and ORCA . The projects are designed to optimally use the expertise of all partners and is fully supported by the academic beneficiary enabling eligibility for a PhD degree through the VUmc doctoral program. The scientific objectives are:
To enhance the anti-tumor immune response by administration of immune-stimulatory factors and oncolytic adenoviruses
To elucidate the immune reaction within the tumor micro-environment following virotherapy, immune stimulation and ACT
To generate a new generation of oncolytic adenoviruses capable of reducing myeloid suppression in the tumor microenvironment
To evaluate the therapeutic effect of a combination of adoptive T-cell transfer therapy with a next generation oncolytic adenovirus currently being developed for clinical applications.
VISIT US @ www.virion-consortium.eu